We're taking the drone approach to covering Photokina 2018. No boots on the ground but aerial surveillance of the more important targets. We'll provide a brief description with links to official press releases and sponsored links for pre-ordering. This entry covers Zenit & Leica, Hasselblad and Tether Tools.
ZENIT & LEICA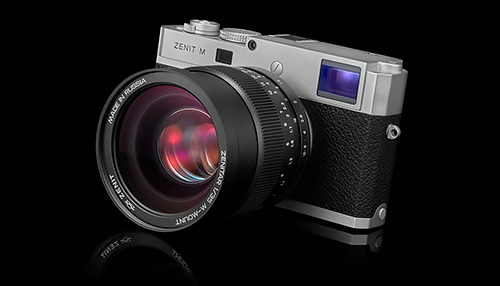 Zenit, Leica Announce Zenit M
Krasnogorsky Zavod, manufacturer of the Russian brand Zenita and part of Shvabe Holding, has announced the Zenit M, a new digital rangefinder camera designed in cooperation with Leica. The Zenit M, based on the Leica M Type 240, features modified hardware and software.
The camera is equipped with Zenitar 35mm f1.0 lens, designed and manufactured in Russia and 100 percent Russian-made. The lens creates an image "that doesn't require processing, has unique bokeh and soft focus effect," according to Zavod.
The design of Zenit M is inspired by the designs of the past full-frame Zenit and Zorky rangefinders.
Shvabe
"Zenit and Leica cooperation forms a unique alliance between long-term experience in optics manufacturing and modern technologies of Russia and Germany. With this project we for the first time declare launch of world famous Russian brand Zenit into the new segment of photography equipment market," said Alexey Patrikeyev, CEO of Shvabe.
Zenit
"On purchasing the camera and the lens the users will get not only a high-quality device with elaborate ergonomic design and high optical characteristics, but a really smart camera which will provide high image quality," reported Vadim Kaliugin, CEO of KMZ Zenit.
Price, Availability
Zenit M will be available from December in Europe and from January 2019 in Russia at both Zenit's online store and selected photo shops.
HASSELBLAD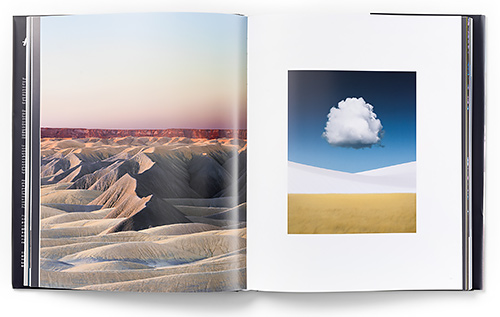 Hasselblad 'Innovate' Masters Honored
Hasselblad Masters Volume 6: Innovate will be presented today at a special Masters announcement ceremony at the Hasselblad booth, open to the public. There, the 2018 Masters winners will receive a Hasselblad medium format camera and an award to honor their achievement and excellence in photography. Visitors at Photokina are welcome to meet the Masters and learn more about the creative endeavours of these gifted artists.
2018 Masters include:
Aerial: Jorge de la Torriente
Architecture: Kamilla Hanapova (Russia)
Art: Maria Svarbova (Slovakia)
Beauty & Fashion: Michal Baran (Ireland)
Landscape/Nature: Benjamin Everett
Portrait: Tina Signesdottir Hult (Norway)
Product: Marcin Gizycki (Poland)
Project/21: Nabil Rosman (Malaysia)
Street/Urban: Ben Thomas (Australia)
Wedding: Victor Hamke (Muse & Mirror) (Germany)
Wildlife: Karim Iliya
Hasselblad Masters Volume 6: Innovate, showcasing each photographer's passion and individual creativity in striking full-page format, is available to purchase for $99.
TETHER TOOLS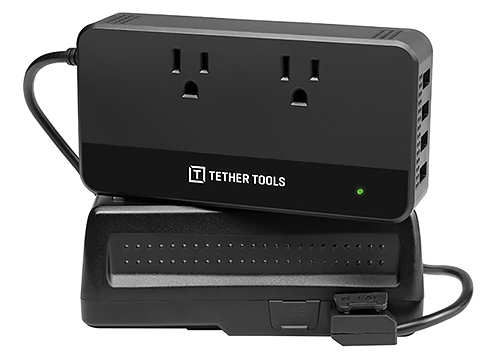 Tether Tools Shows D-Tap Chargers
Tether Tools has announced its ONsite Power solutions to harness the power of D-Tap batteries to charge AC and USB powered devices such as laptops, camera batteries, LED monitors & lights, tablets, phones and more.
Pictured above is the $89.99 ONsite D-Tap to AC Power Supply with a D-Tap battery (bottom). When paired with any standard D-Tap battery the unit provides four fast-charging USB ports and two AC outlets for charging.
PREVIOUSLY
Our earlier Photokina coverage includes: