We're taking the drone approach to covering Photokina 2018. No boots on the ground but aerial surveillance of the more important targets. We'll provide a brief description with links to official press releases and sponsored links for pre-ordering. This entry covers two announcements from Zeiss and one from Venus Optics.
ZEISS
Zeiss Announces ZX1 Camera With In-Camera Lightroom
Zeiss has introduced the ZX1, its first full-frame mirrorless camera with both a Zeiss lens and sensor developed in-house. The autofocus Distagon 35mm f2 lens is matched to a 37.4-megapixel full-frame sensor whose Raw images can be processed in-camera with Lightroom CC. Edits are facilitated by a large 4.3-inch multi-touch display and 5412-GB internal memory.
The camera also features WiFi, Bluetooth and USB-C connectivity.
The company said the ZX! will be available in early 2019.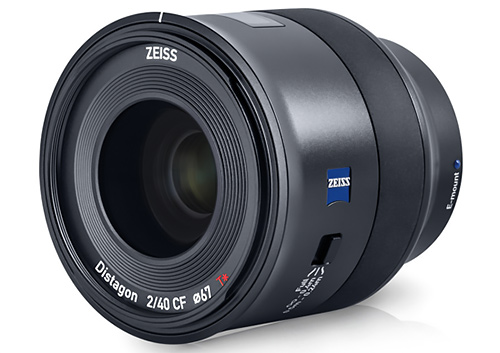 Zeiss Introduces Batis40mm f2 Close-Focus Lens
The company also announced the Batis 40mm f2 Close Focus, its fifth lens designed for Sony E-mount cameras.
The autofocus 40mm is weather-sealed with an OLED display to show focus distance, which can be as close as 9.4 inches with a reproduction ratio of 1:3.3.
VENUS OPTICS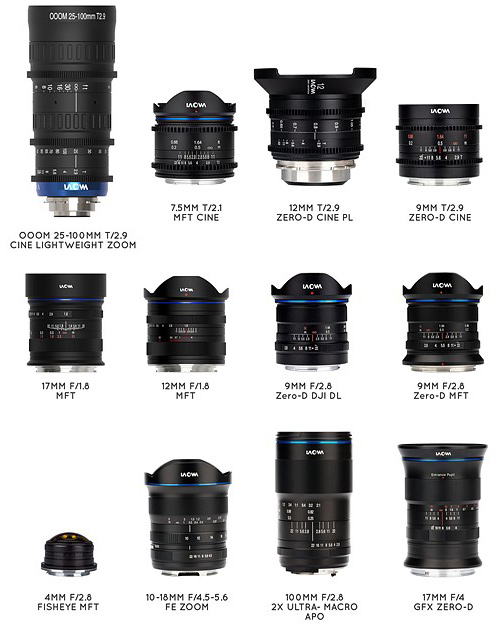 Venus Optics Introduces New Laowa Lenses
Chinese optical company Venus Optics has introduces several new Laowa lenses including a 17mm f4 for the Fujifilm GFX medium format system, the widest available on that system.
Highlights of the list include:
Laowa 17mm f1.8 MFT
Laowa 12mm f1.8 MFT
Laowa 9mm f2.8 Zero-D
Laowa 9mm f2.8 Zero-D MFT
Laowa 10-18mm f4.5-5.6 FE Zoom
Laowa 100mm f2.8 2x Ultra Macro APO
Laowa 17mm f4 GFX Zero-D
Laowa 4mm f2.8 Fisheye MFT
The list also includes these cine lenses:
Laowa OOOM 25-100mm t2.9 Cine Lightweight Zoom
Laowa 7.5mm t2.1 Cine
Laowa 9mm t2.9 Zero-D Cine
Laowa 12mm t2.9 Zero-D Cine
Availability and price were not released by the company.
PREVIOUSLY
Our earlier Photokina coverage includes: